One of our goals is for everyone to have education and helpful resources.
– Sewing tutorial for face mask –
– No-sew tutorial for face mask –
– Mental health tips –
Another goal is to help businesses shifting to the work-from-home processes.
We have some solutions to help you make your company's changes as seamless and secure as possible.
For information on the location of major food banks throughout the US, please visit the link for Feeding America. Visit your area's city/township website for more local information on where and how to give, or receive assistance.
COVID-19 has impacted the US, and the world, in so many ways. We have linked an article with a more insight on how the virus is affecting food banks in the US.
We have some solutions to help you make your company's changes as seamless and secure as possible.With over 26 million Americans filed for unemployment, access to food has become increasingly difficult for many in our communities.
Here at JK Seva, many of our employees are working with their local food banks to donate food, money, and helping distribute to those who are in need. With some organizations, visitor counts are growing over 600% in a span of three weeks.
Many of our local cities and townships will have directions on their websites for what products they are short on and drop off locations. We encourage everyone to give, especially during these times.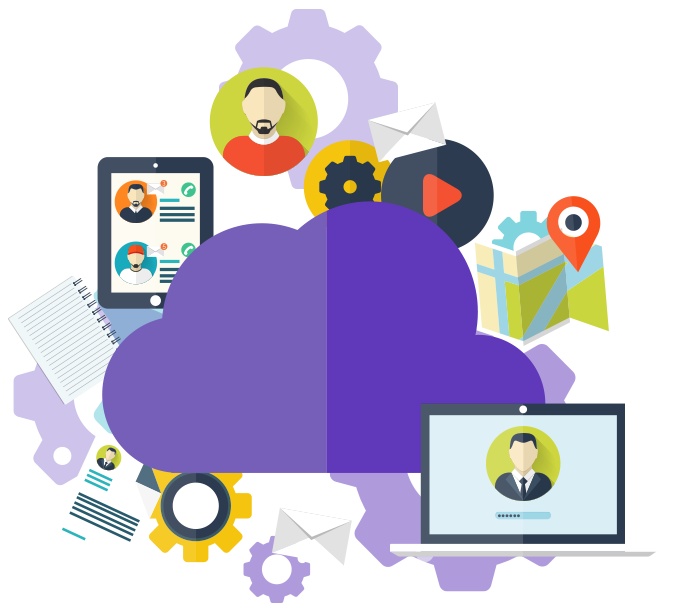 With the onset of the COVID-19, stay at home requirements that companies are facing is resulting in a difficult time getting their users ramped up to work from home.
JK Seva has over 20 years of remote work and hosting. We have set up some of our systems to support clients with the challenges involved in providing secure access to their intranet quickly and securely.
Our networks and data centers all meet or exceed HIPAA standards and are audited annually. We only use state of the art firewall components and we have professionals to assist in getting your users connected to your office.
HIPAA compliant technology
Live US based 24 hour support 7 days a week
Easy to use VPN client
Two US Based Secure Data Centers
Fast secure connection
Set up in 4 hours (or less)

(depends on your corporate hardware capabilities)

Need to make a cloth mask? Watch the video on the left on how to sew your own! Includes a pouch for a filter to be inserted.
A special JK Seva tip, when sewing the top hem, put in a Chenille Stem so it will mold around your nose and not slide into your eyes
Don't have a sewing machine? No problem! All you need is a bandanna/material substitute and two hair ties.
"They always get back to us usually within a few hours. Anything that I have asked them for, I have been either able to receive or reports have been created."

---
"They have all the skill sets needed for helping you with your projects. Anything on a technical side; upgrading LBI, upgrading/putting MSP on, ESP on, getting an upgrade done."

---
"JK Seva are the go-to people for Lawson because they have been working in this environment and they know that technical nitty gritty stuff of how Lawson works."

---
"They are true experts. It's the same person for each module that I've worked with and they've learned our business model. They understand our objectives and help us meet that end goal. They're worth every penny."

---
"Work with JK Seva because they're good at what they do and they get it done on time. We started with them probably nine years ago. Earlier on we shopped around for consultants. The pricing is very competitive and what you get for it is obviously top quality based on their experience."

---
"Work with JK Seva because they're extremely responsive and they will give you high value for the consulting fee and they are a great working partner on your project. If somebody were to say, 'Oh if you had to make this decision all over again would you choose them again' I'd say yes."

---
Send us an email to learn more.
[contact-form-7 id="2444″ title="COVID-19 Secure VPN Request – On Page"]