Trusted Partners
JK Seva is one of the longest-running partners in both Infor and UKG (Ultimate Kronos Group) and uniquely qualified with our proven methodology to implement, upgrade and optimize the Infor Cloudsuite and UKG Workforce Management solutions to meet your specific business needs.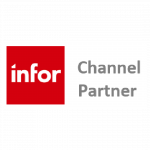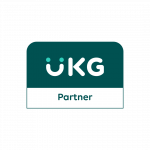 Experience You Can Trust
We have over 25 years of business experience in UKG (Ultimate Kronos Group) Consulting and Infor Lawson Consulting along with technical development, administration, and integrated services.
Founded in the Bay Area, JK Seva has grown the business mindfully across specific industries to deliver quality services. While we work in a variety of industries, our implementation and upgrade teams have specific industry knowledge and experience in Healthcare, Government, Public Safety, Banking and Finance, Hospitality, and Gaming.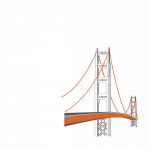 "They always get back to us usually within a few hours. Anything that I have asked them for, I have been either able to receive or reports have been created."

---
"They have all the skill sets needed for helping you with your projects. Anything on a technical side; upgrading LBI, upgrading/putting MSP on, ESP on, getting an upgrade done."

---
"JK Seva are the go-to people for Lawson because they have been working in this environment and they know that technical nitty gritty stuff of how Lawson works."

---
"They are true experts. It's the same person for each module that I've worked with and they've learned our business model. They understand our objectives and help us meet that end goal. They're worth every penny."

---
"Work with JK Seva because they're good at what they do and they get it done on time. We started with them probably nine years ago. Earlier on we shopped around for consultants. The pricing is very competitive and what you get for it is obviously top quality based on their experience."

---
"Work with JK Seva because they're extremely responsive and they will give you high value for the consulting fee and they are a great working partner on your project. If somebody were to say, 'Oh if you had to make this decision all over again would you choose them again' I'd say yes."

---
Expect More. We Do.
From the tactical to the strategic, success depends on the ability to get control of important operational challenges first.
Support – we are here for you and your company

Implementation – we encourage learning and growth

People matter – "Seva" is Sanscrit for "selfless service"
JK Seva can support your transition from purely transactional into one that operates at the best-practices level, provides comprehensive workforce management capabilities, and delivers a true advantage.