One of our goals is for everyone to have education and helpful resources.
We hope you and your loved ones are staying safe and healthy during these unprecedented times.
– Sewing tutorial for face mask –
– No-sew tutorial for face mask –
– Mental health tips –
We also want to help businesses shifting to the work-from-home processes.
We have some solutions to help you make your company's changes as seamless and secure as possible.
With over 26 million Americans filed for unemployment, access to food has become increasingly difficult for many in our communities.
Here at JK Seva, many of our employees are working with their local food banks to donate food, money, and helping distribute to those who are in need. With some organizations, visitor counts are growing over 600% in a span of three weeks.
Many of our local cities and townships will have directions on their websites for what products they are short on and drop off locations. We encourage everyone to give, especially during these times.
For information on the location of major food banks throughout the US, please visit the link for Feeding America. Visit your area's city/township website for more local information on where and how to give, or receive assistance.
COVID-19 has impacted the US, and the world, in so many ways. We have linked an article with a more insight on how the virus is affecting food banks in the US.
Need to make a cloth mask? Watch the video on the left on how to sew your own! Includes a pouch for a filter to be inserted.
A special JK Seva tip, when sewing the top hem, put in a Chenille Stem so it will mold around your nose and not slide into your eyes!
Don't have a sewing machine? No problem! All you need is a bandanna/material substitute and two hair ties.
"Seva" is Sanscrit for "selfless service." It is pronounced "Say-Vah."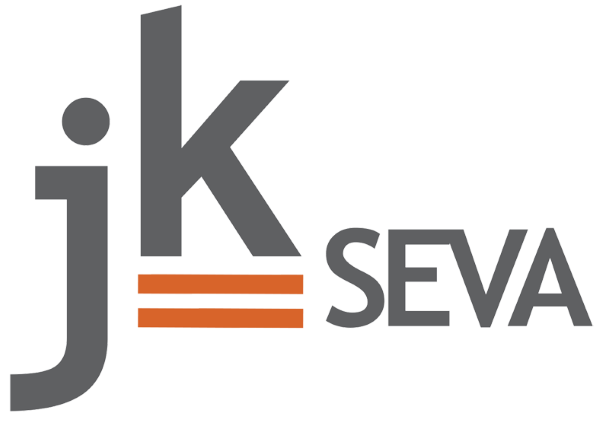 Send us an email and learn more about what we are doing to help our communities during this time.
[contact-form-7 id="1788″ title="Contact Page"]