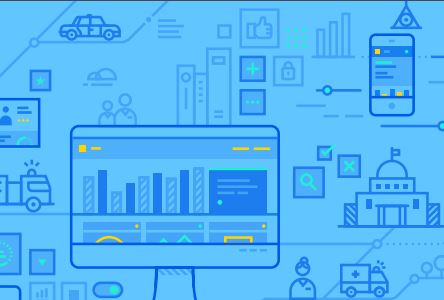 21st Century Government: Big Challenges and Hidden Opportunities
Hit hard by the financial crisis of 2008, state and local governments have made great strides in recovering and have managed to shrink gaps in funding and mitigate the effects of budget shortfalls. But as government leader and decision maker, you're facing new pressures—both internal and external—that are forcing you to seek out innovative solutions, particularly in these four areas:
The government workforce
Infrastructure
Back-end technology
Citizen experience and expectations
While each of these areas offer complicated challenges, they also give governments an opportunity to leap forward, providing government workers and constituents alike new ways of relating to officials, agencies, and institutions. Applying the right software and systems is critical. This can help you shore up or replace aging infrastructure, and modernize the back-end systems that power many government initiatives. Citizens will also reap the rewards, discovering new ways of interacting and accessing
needed services.
Navigating a Rapidly Changing Workforce
If you're in human resources, you know that recruitment
and retention are two important topics for today's state and
local governments.
A wave of experienced workers is retiring, and this trend
is likely to accelerate. As these individuals leave, they take
important institutional knowledge and critical skill sets
with them.
Millennials also present a government HR problem. Facing
competition from the private sector, you're finding it hard to
lure them away from persistent recruiters, a higher starting
wage, and less hierarchical structure. And there's the everpresent risk that you'll hire a worker who turns out to be
"a bad fit" or will leave as soon as they are presented with
a better offer.
Now, you can employ sophisticated technology to automatically identify candidates that not only fit the specific needs of the open requisition, but also align with the broader culture of the agency or department.
Subscribe to our Newsletter
[contact-form-7 id="955" title="Newsletter"]
We do not share your data with anybody, and only use it for its intended purpose.