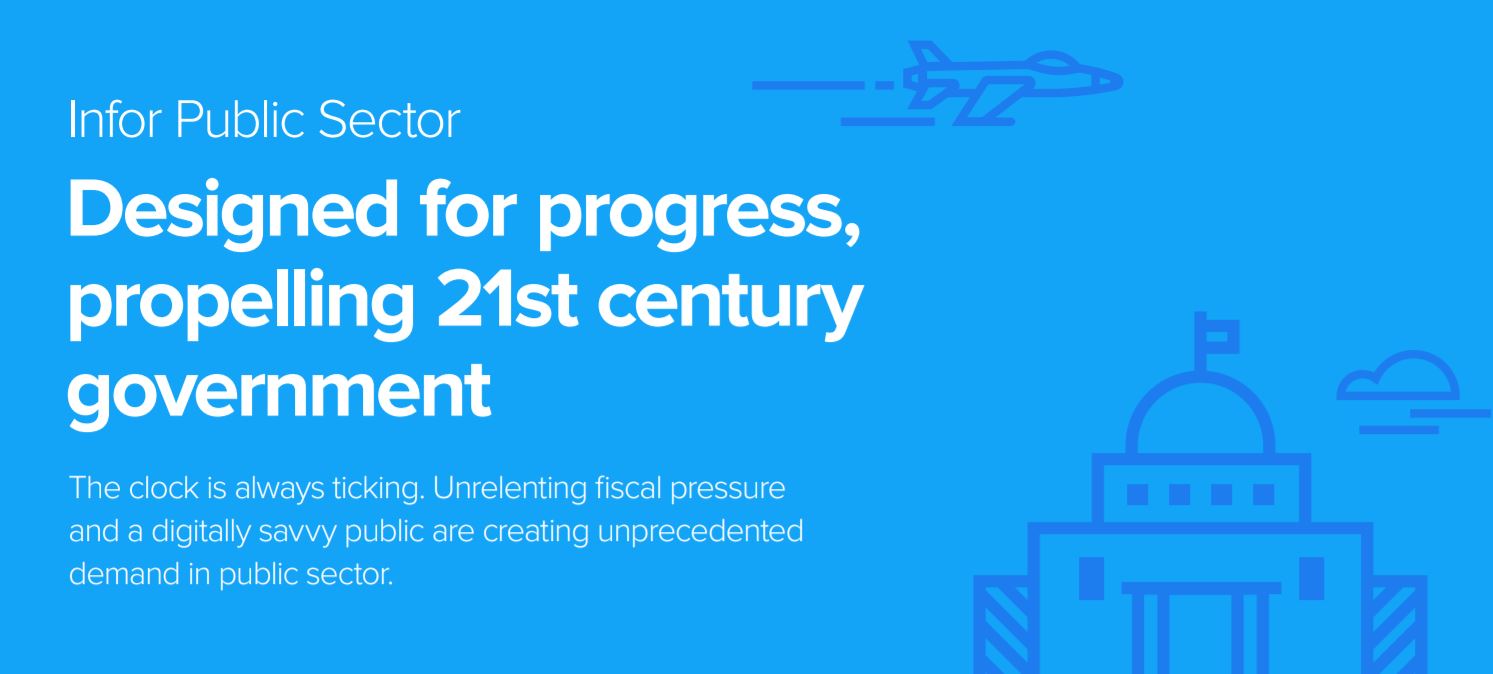 As technology evolves, so do citizen expectations:
More mobile than ever over the past three years
The opportunity:
Leverage digital technology to transform the way public sector operates and delivers services to constituents While average cloud spending increased by 40.8% to $2.8 billion over the past five years, the federal government spends roughly 80% of its $80 billion IT budget on maintaining legacy systems. Digital technology can fundamentally transform the way the public sector operates and delivers services to constituents. And the FedRAMP approach to cloud computing is benefiting many agencies grappling with limited resources.
Infor CloudSuite Digital
Our mission is to create end-to-end solutions that help enterprises outpace digital disruption and unlock growth opportunities and shrinking budgets. Digital citizens and businesses expect better visibility and simpler interactions with the agencies that serve them. They want an experience that focuses on their objectives, consumes less time, and delivers a sense of guidance and understanding like what they've come to expect from private sector software. But today's government software users don't feel empowered to deliver that: 60% of public servants that are tasked with delivering services to constituents are unsure or don't feel empowered to do so effectively with their current solutions. 47% of respondents see budget restraints as the primary challenge in acquiring necessary IT to improve digital services. 68% of respondents think that their agencies' digital portals are not user-friendly at all or at least need improvement. 24% of respondents said a lack of skilled professionals to create and/or manage digital services challenges service improvement.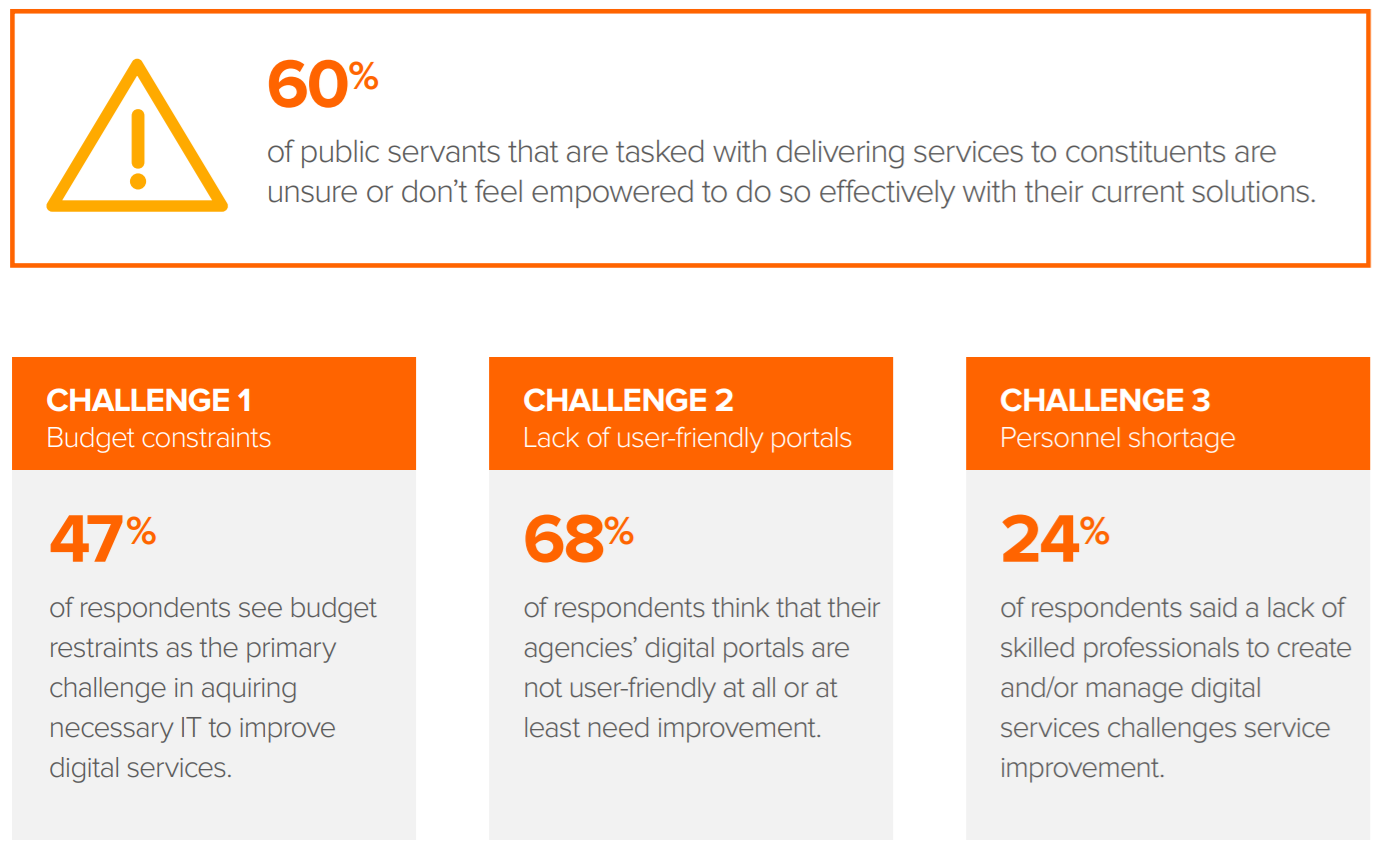 To keep up with constituent demands now and in the future, public sector organizations need specialized solutions designed for user needs and flexible integration. While the history of enterprise software is all about technology (presented as a packaged software) and making processes more efficient, the future means innovation, business models, culture change, and helping the enterprise buyer's workforce evolve toward a more customer-centric world. Infor's invest strategy is building towards the future."
Infor is an enterprise software provider and strategic technology partner for more than 90,000 organizations worldwide.
Subscribe to our Newsletter
[contact-form-7 id="955" title="Newsletter"]
We do not share your data with anybody, and only use it for its intended purpose.